Article: Why Bella Luna Gowns?
Why Bella Luna Gowns?
How many times have you visited countless boutiques and tried on dress after dress in hopes of finding the "The One" and ended up settling for something less than perfect? How many times have you found yourself liking something different about each of your final dresses and wished that you could have had it all in one dress? Or found yourself disappointed because the dress doesn't fit nor flatter your curves? We all have curves at different places and unfortunately the fashion industry is flooded with mass produced dresses based on a standard size chart that most of our bodies don't follow.
Think of how much time you spent searching for a perfect dress, waited in check out lines or tried to track down a cashier to help? And all that time was wasted on buying something that wasn't exactly what you wanted but couldn't find anything better in the store or were pressured to buy by the salesperson? A dress that is not even unique to you or make your heart melt, just something off the rack that was likely purchased by 20 other people that day across the country? 
Wouldn't it be wonderful if you could get exactly what you are looking for and more in just minutes, from the comfort of your home in your pajamas? A one-of-a-kind couture, made from scratch by an expert seamstress just the way you want it, down to every beautiful detail? A gown that is executed with the finest materials, tailored specifically to your measurements, and assembled with exquisite beading, hand embroidery, feathers, fur or other embellishments? Sounds wonderful doesn't it? 
At Bella Luna Gowns we do just that. We make it our mission to make you the dress of your dreams with  the most competitive and reasonable rates from the comfort of your home. No time to waste, no lines, no pressure. So by now you are probably thinking "that gotta be expensive". Right? But not necessarily. 
Its true that due to the high level of workmanship that goes into making a couture gown, each gown usually takes about 200 to 500 hours to make. Impressive, don't you think?
That's why almost all couture gowns have prices in the few or tens of thousands of dollars which makes it only accessible to the ones that are financially blessed. 
Not fair, is it? Your are going to like hearing this:
 At Bella Luna Gowns we would like to change this trend; because we believe that every girls deserves to look and feel like a true princess on their special day. No girl should settle for anything less than perfect. So we have done everything we can to make our couture more reasonably priced and in reach to many. How? Using the existing gowns as reference, you can pick and choose the different silhouettes, straps, embellishments, lining colors, and other details that you have been dreaming of and we will make your dreams come true. 
How can we offer lower rates? 
We are strong believers of "Word of Mouth Marketing". We keep our profit margins low and focus on treating our clients with utmost care and respect. We will make you a genuine couture that will give you that undeniable royal sparkle, and make you the belle of the ball. We want you to look and feel beautiful and by doing so we hope that you share your experience with others and refer us to your family and friends. 
So what do you say? Are you ready to join our family of Bella Luna Princesses?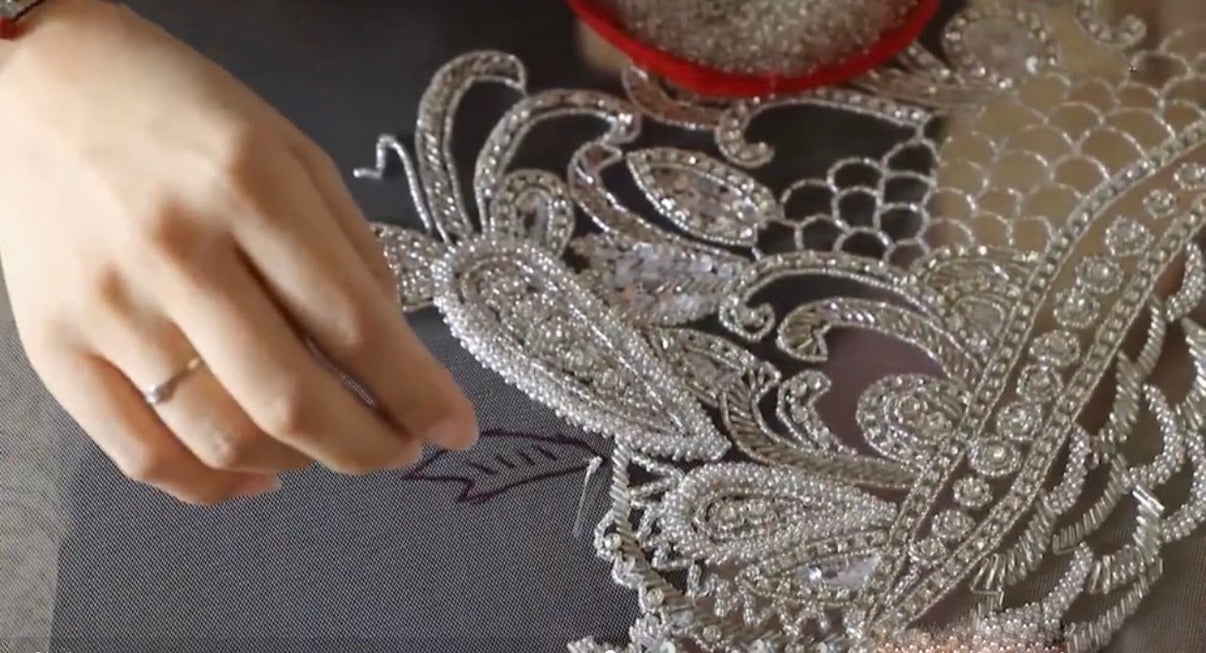 What Makes Custom Coutures Special?
The fashion industry is heavily influenced with "ready-to-wear" or "off the rack" clothing. These clothings are mass-produced to make fashion more affordable for many. But what it also has done is...
Read more